When it comes to a quality roofing contractor
in Austin, Acura Roofing will exceed your expectations.
Call us today!
When it comes to a quality roofing contractor
in Austin, Acura Roofing will exceed your expectations.
Call us today!
We are a locally owned and operated Austin Roofing Company. Acura Roofing Inc. has been doing business in the Austin area for over 30 years. We are a member of the Better Business Bureau and a member of the Austin Roofing Contractors Association of which Patrick Moran, President of Acura Roofing Inc., is a long-standing board member.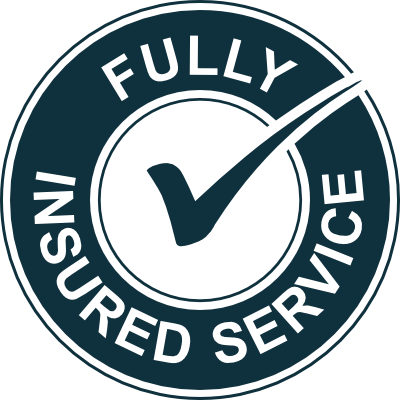 I highly recommend Acura Roofing. Sean has come to my place in Austin twice in the past few years to fix damage to my roof. Most recently in October 2021. He has always been efficient, friendly, and Acura in general seems to be professional,

...

reliable, and good at what they do. Their support staff were responsive and they all seem on-the-ball. During a time when finding home repair services has become a hassle (every home service company seems to have too much work), this company stands out, and they are fair with their pricing. They even sent photos of the work done while in process and the finished job. Many thanks guys!

read more

Mark Hazelton
22:02 10 Nov 21
Loved working with Patrick and Acura. Great work done very quickly. Price was right. Patrick kept us informed and answered all questions as we moved through the process of estimate, scheduling, selection of shingles, and the actual work. Will

...

definitely work with Acura again if the need arises.

read more

Carl Guthrie
00:25 04 Mar 18
Patrick and the crew he had did an outstanding job on my roof.They were always on time,did a good job cleaning after the roof was put up.Patrick was a great help with my insurance company submitted all the paperwork that was needed.I highly

...

recommend his company.Thank you Patrick

read more

Alvino Cervantes
18:25 07 Mar 19
We first became acquainted with Acura Roofing when they did some roof patch work for us at the time of our home purchase a couple of years ago. Subsequently, when our 20 year old asphalt shingle roof finally exhausted its life, Acura was among

...

several companies we contacted for bids. (Our roof never did leak, but all that was holding it together was algae stain and a pitiful few remaining granules.) The estimator, Sean, was prompt and courteous. His father, Patrick, who is the owner, worked with us tirelessly to select our shingles. Orlando and his crew were outstanding. They were tidy and considerate throughout. Frosting on the cake is our beautiful new roof. I can't stop taking pictures. When I drive up to the house, it is with a big smile on my face. Replacing a roof is a huge undertaking. I am very grateful for the smooth operation. I highly recommend Acura Roofing.

read more

Hail damage caused me to need a new roof, Acura and Patrick did an outstanding job - fast, fair, and professional.The best ...... Patrick is responsive after install and has helped well after the sale. My roof is now over 10 yrs old and Acura

...

remains helpful if there are ever any questions/issues - they will come out, evaluate and often help with little to no fees.In a word AMAZING

read more

Dave Angelow
18:23 15 Oct 19
We needed some repair done after the bad storms from last weekend. Acura Roofing was quick to respond, honest (they recommended a repair, instead of replacement on a 15 years old roof).The price for the repair was reasonable. Sean did a great job

...

and sent me pictures afterwards.I will definitely select them as my roofer when it is time to replace the roof and won't hesitate to recommend them.

read more

christophec100
20:05 30 Aug 20
An excellent company to work with. Patrick worked with us to find the perfect solution for our home. The crew was efficient, courteous and professional. Excellent product, installation and clean up. Patrick made a follow up visit the next day to

...

ensure quality work. We couldn't be happier!

read more

Dan Borton
22:42 13 Sep 20
I was very pleased with my experience. The price was good, the job was done quickly, and the quality is excellent. This is a family business and the owner, Pat Moran, is always available to discuss the work and answer questions. His son, Sean Moran,

...

will be on-site before and after the project making sure everything is done right. Just a great business doing great work!

read more

Aaron Barker
01:08 29 Mar 15
I am very happy with the work recently performed by Acura Roofing. From accepted estimate to finished job was just a little over a week. the job itself was completely finished in one day. I'm very pleased with the results and the cost of the

...

extra carpentry work was very reasonable.

read more

Chris Deaton
02:41 18 Feb 17
I found Acura to be easy to communicate with, helpful in making important decisions (color, add ons, comparing options, etc), not condescending (as a woman), helpful, and I would recommend them to anyone else. Patrick was great at communicating --

...

he responded to every email I sent him, made sure my questions were answered, and made himself available. Plus the actual job, both removal and installation, was done in less than a day. Finally, the quote was very comparable to other local companies.

read more

sara ines calderon
01:51 06 Apr 20
My experience with Acura Roofing exceeded expectations, from the first phone call to final completion. Every member of the team brings a wonderful attitude to their high quality work. I heartily recommend Acura Roofing - this team deserves rave

...

reviews.

read more

Barbara Carlson
22:54 26 Mar 19
I put off replacing my roof for two years specifically because I worried about getting burned by the contractor. Wish I'd have known about Patrick and Acura Roofing earlier.From the moment I reached out, they were friendly, professional and

...

responsive. Patrick made selecting a shingle type and color extremely easy and offered to bring out samples. The pricing and options were clear and very reasonable.When work began, his team showed up on time, were friendly, wore masks when interacting with me and were respectful of my property. They protected nearby plants and cleaned up so thoroughly that you'd never know they were even there.I had more extensive rotting than previously thought, and the Acura team went above and beyond to replace those components with only a modest increase in the final price. They took clear, unambiguous pictures and sent them to me in real time so I could see for myself the extent of the damage. No question about it, this was money well spent.I was not excited to replace the roof but knew it had to be done. Now though, after seeing the final product, it's much more than a boring necessity. It looks absolutely amazing and has added dramatically to my home's curb appeal.

read more

Cole Howard
22:33 17 Nov 20
I've worked with Acura roofing over the last couple of years for estimates and minor roof repairs - they are by far the best roofing company I've worked with. Appreciate the accurate and honest estimates, excellent customer service and reasonable

...

prices. A breath of fresh air! I usually don't write reviews, but they have impressed me so much, I felt compelled to write one.

read more

Mike Uppena
17:50 15 Jun 19
We've used Acura roofing both for roof inspection and repairs and for a recent roof replacement. Patrick was highly responsive in coordinating an initial estimate and with scheduling on all occasions. The team that installed our new roof was

...

efficient and professional. The new roof looks great - we've had multiple neighbors stop to ask about it.

read more

Ellen Louise Cox
01:55 07 Mar 21
Last year Acura Roofing did a great job repairing our roof after a bad wind storm. I was amazed by the professionalism and attention to detail for this small job. I knew then if we had to do any more roof repairs who I would call. This year we

...

were hit with another really bad storm and it required a complete roof replacement. There was only one roofing company that really went out of their way when we requested estimates; as I expected it was Acura Roofing.Patrick was outstanding and we truly appreciated his patience to answer all of our questions. His crew was very professional and did an exceptional job. We are more than happy to recommend Acura Roofing. Acura Roofing is an exceptional company with true craftsmen that do a professional job.

read more

Ernesto Norte
20:02 25 Apr 13
Patrick Moran of Acura Roofing has been very helpful over the years. He replaced our roof in 2009. In 2015 we discovered some water damage that happened as a result of some flashing being nail through during the 2009 install and he offered to help

...

-- despite it being out of warranty. Great business. Would recommend to anyone!

read more

Stephen Olander-Waters
20:32 20 May 15
These guys are great. My tree trimmers noticed a hole in my roof. I called Acura to ask if they do repairs. Alissa in the office said they'd schedule an appointment to determine if they could do the repair. Within a day the appointment was

...

scheduled. When Sean visited he checked out the entire roof thoroughly. I received a very reasonable estimate for the repair (which was completed within a couple of days), and I now understand the overall condition of my 15-year-old roof. Sean was a pleasure to deal with: very informative and helpful. Their entire process is totally professional. I will definitely have Acura do our roof when the time comes.

read more

Preston Zuckerman
12:39 10 Sep 20
Great job!!We just had our new roof installed and the crew did a great job.Patrick kept in touch with us from the beginning and throughout the days.The guys were on time and stayed late to finish. Love the way it turned out.We've already had

...

neighbors complementing the look and asking for business cards

read more

Mona Tague
00:28 09 Apr 19
Patrick and his team are friendly, professional and conscientious. Their communications with me from day one were through and transparent. They were the only company whose estimate was equal to the insurance company and that's with upgrades! Patrick

...

came by with multiple samples to help us decide on the best product and color scheme. With help from his expert opinion and time we came to our decision. We required quite a bit of wood repair, which they told us to expect in advance. The damage was more extensive than expected and Acura's carpentry team did excellent work removing and repairing damages. I couldn't be happier with the results, Thanks Patrick and the awesome team at Acura Roofing. Truly made it a pleasant experience!

read more

Derek Stearns
15:59 16 Oct 20

5 YEAR GUARANTEE
There is absolutely no money down or payments until all work is completed. Acura Roofing offers a FIVE-year labor guarantee on all roof replacements in addition to all manufacturers' warranties on products used.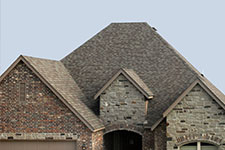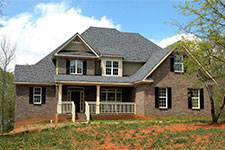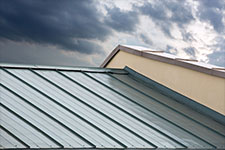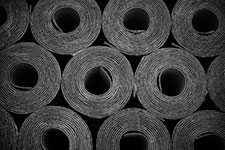 Depending on where you are located, and the severity of your winters will determine the best time to get a new roof. In Texas, our winters are mild. Roofers work year-round in Texas unless temperatures go below 40 degrees. Roofing shingles should not be installed as...
read more
How Did We Become A Family Roofing Business? I started my roofing contractor business after many years of being on the roof myself. I worked for numerous roofing contractors learning the methods and the different styles of doing business as a roofer. Gradually I...
read more
We prefer these quality products, but can install any desired product: